Ruige PCC
Professional video display calibration software, which greatly guarantees the accuracy of the calibration by advanced 3D LUT technology;
Only by simple selection of settings, it can achieve monitor calibration efficiently and get accurate color reproduction easily.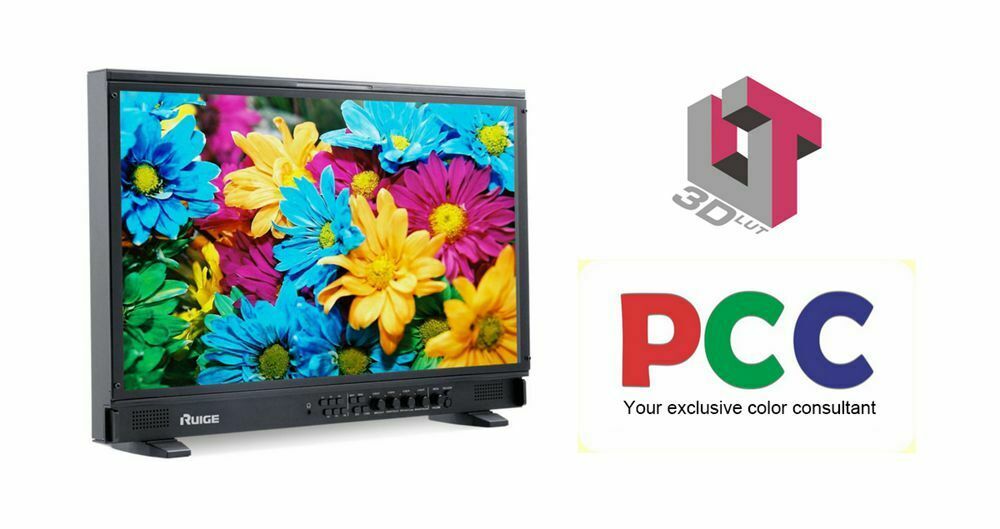 As a broadcasting-grade monitor used for shooting on set, requested for high color accuracy, high standards which will be more stringent and more demanding than other monitors.
It has become an industrial trend to adopt 3D LUT color calibration technology in the automatic analysis and calibration for every indicators of the monitor. Monitors without professionally & technically calibrated, can hardly be used as a master monitor on set.
Ruige has cooperated technically with the global well-known video calibration software research and manufacturer—SpectraCal in US, they had developed professional Color Calibration system– PCC. This color calibration software, embedded with the color standards followed by monitors, such as REC-709、SMPTE-C、EBU、DCI-P3 etc,. Based on which, the monitor color temperature, gamma and color gamut can be analyzed, do calibration for the color temperature, gamma and color gamut by the generated 3D LUT, so that the color of each monitor can achieve the required color standards before ex-factory. And it has been successfully applied to P and B series monitors as a standard configuration.
LCD monitors comes out kind of degrees of color drift when it is used over 3-6months, Therefore it is necessary to do color calibration for the monitor periodically to ensure the accuracy of color reproduction, especially for those used for post-toning. It is considered to be more necessary. Users can do auto calibration for TL-B2400HD broadcast grade monitor with PCC, the specific color management software, and the lightening calibration takes only 8 minutes.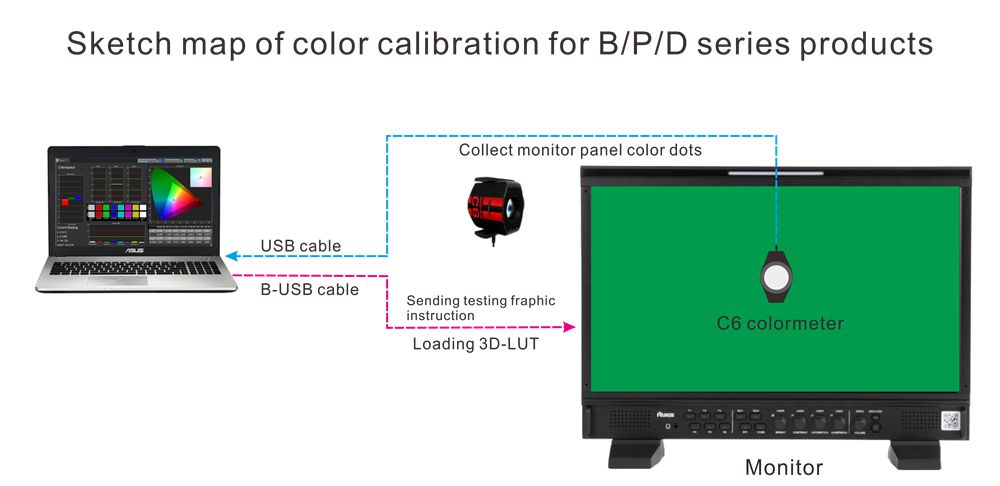 Gamma/Grayscale: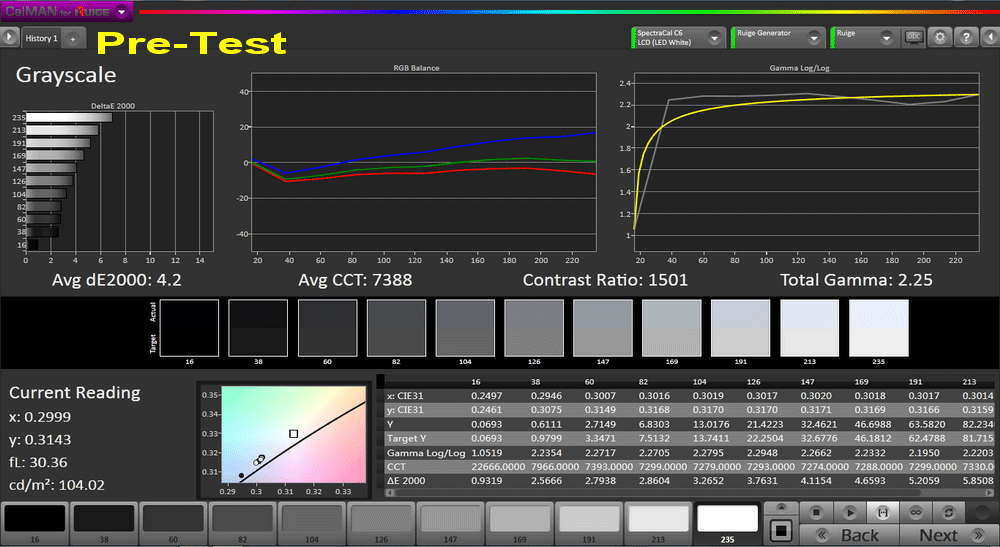 Saturation Sweeps: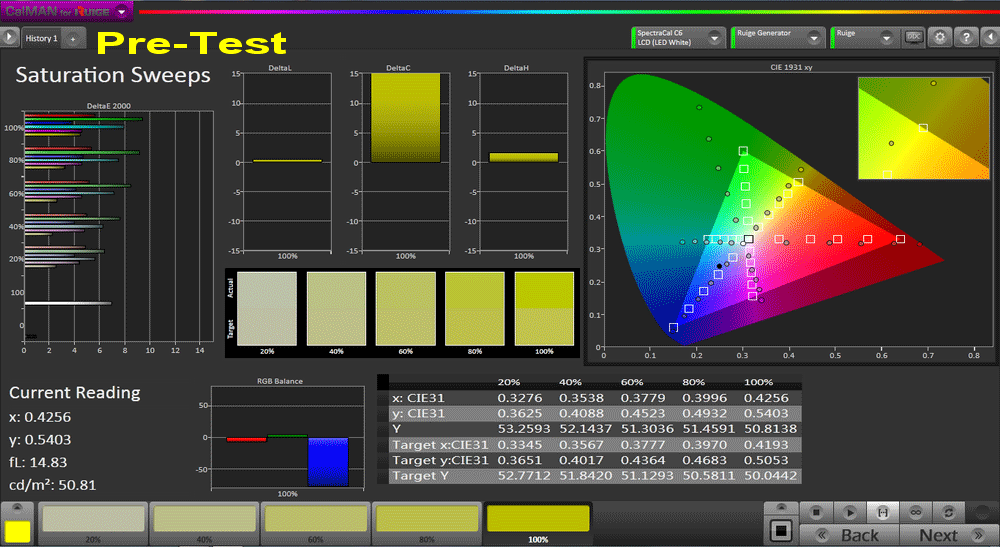 Colorspace: